Banning Something Makes It Powerful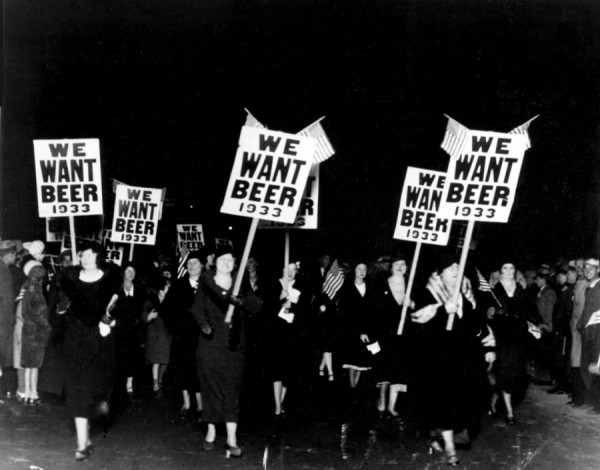 Today is the 80th anniversary of the repeal of the American prohibition of alcohol, and it serves as an excellent example of unintended consequences. For 13 long years alcohol was illegal, but early in prohibition it was clear the law change didn't have the intended effects. Alcohol became more powerful in many ways, and since the mechanisms by which people obtained it were illegal, some of the cultural problems prohibition was expected to solve got worse.
Most bans in free countries today regard media: books, films, music and ideas. In most cases the announcement of a ban is free-PR for all of the people who are probably interested in the thing being banned who might not have heard of it if the ban didn't happen. Most media love telling the story of things being banned, since it earns intense interest from both the people who agree with the ban and the people who are upset by it. Every time a parents group bans an album, or a religious organization bans a film, the film itself becomes far more powerful. Rather than a ban being a bad thing for an artist, it can often be a catalyst for their ideas and you can often see artists deliberately trying to manipulate this cycle to their advantage.
The same principles holds true among parents and children, or managers and employees. The more something is withheld, the more power and meaning it gains. For the powerless in these situations the banned item becomes a symbol of their lack of control, and their interest in it can only grow. Banning something gives that thing a personal meaning beyond whatever attributes the thing inherently has. Forbidden fruit often only tastes better than regular fruit because of what's in the mind of the person eating it, rather than what's in the fruit itself.
A ban is lazy policy. It's a failure to examine causes and effects of human behavior, including the history of the causes and effects of banning things. It's entertaining to learn the earliest known prohibition of alcohol was by Yu The Great in China in 2100 BCE, and surprise: his son ended the prohibition when he took over. Had Yu been great enough to develop a more mature and reasoned policy, his son might have embraced it.
Related: