Post #1000: A Strawman for Everything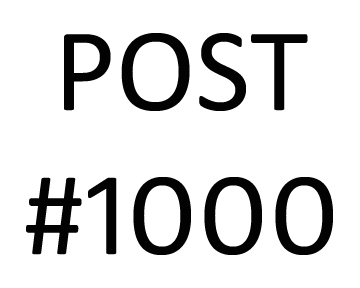 Well here we are. It's post 1000! Surprised to have written so much here.  Thanks for reading, linking, and commenting, as that's a huge motivator for my prolificity.
For post #1000 it seemed i should try and sum up. Be concise. Get to the point of whatever it is I'm trying to do. Here are five big swings, themes you'll find in much of my other writing. It's preachy as hell, but hey, it's post 1000 .
A Strawman for Everything
As this is my 1000th post, I can't finish it without saying Thanks.
Thanks for reading, for commenting, for buying my books, for hiring me to speak, and telling others about my work on amazon and elsewhere. I know I'm here because of you.  Its been an amazing ride and I promise you this: I'm just getting started.
(This post was partially inspired by the Lou Reed song, Strawman)