My Next Book? The Atheist of Jerusalem
In 2012 I visited Jerusalem for the first time and had an amazing experience. I've long been a student of religious history, as it's a subject that combines so many fascinating threads about human nature (psychology, culture, philosophy and more). During my visit I was struck by how little information the important sites in Christianity (as well as Judaism and Islam) provided to visitors about what they were seeing, and an idea for a book was born.
The premise: There's so much arguing between religions, and perhaps even more within them. Wouldn't it be great if there was some kind of religious referee, a person without any particular faith but knowledge of them, who could help sort things out? Or make interesting observations as an informed, and mostly respectful, outsider? That will be me (or that's who I will be attempting to be). The book will combine my first person experiences visiting these amazing places, with insights from history, theology and comparative religion. It will be primarily a travel book about these important places, but focused on exploring deep questions about history, humanity, belief, and the past and the future.
The details: I'll be in Israel in December spending a week in Jerusalem, observing and studying some of the most famous religious sites in the world. Chapters of the book will be subjects such as "Walking The Via Dolorosa", "Watching at the Church of the Holy Sepulchre" and "Meditating at the Temple of The Mount".  This will be preliminary research and I'm not certain the book will come together, or if this rough outline will hold, but there's only one way to find out!
Photographer: I've hired photographer Itay Cohen to work with me on the project, and we'll be visiting the sites together. You can see more of his amazing work in his portfolio.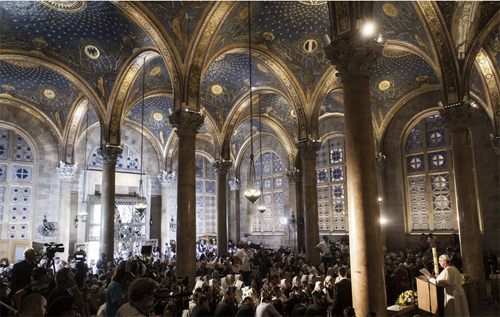 Researchers: The historic and theologic depths involved are enormous and to help me prepare for my visit, and develop the book, I've hired Nina Skafte (M.A. Religious History, Oxford) and Margaret Harris (working on PhD in Cultural History). More research volunteers are welcome, and if you have expertise and interest let me know.
Publication: I have no specific plans for how or when the book will be published. I may discover the concept of the book doesn't hold together at all, who knows? I'll make decisions about this after the research trip.
If you're interested in this project, please leave a comment or contact me. It's another big risk for me as an author and I hope you'll at least support my willingness to take risks. I may set up a separate blog for the project and leaving a comment is the best way to get invited to follow along.
I've written many posts about religion in the past, and you can read some of the best ones here: