Does information overload matter?
Recently I've been involved in quantity vs. quality arguments related to the web.  I have a half-baked thought I wanted to share, in hopes someone else already has baked it. Or can now.
In this simple chart, we see someone's information consumption. At some point, they are aware of so many websites, blogs, tv shows, etc. that they feel personally overwhelmed.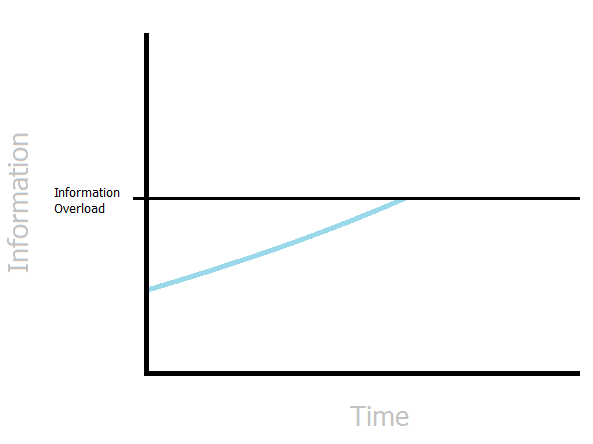 The amount of content in the world is always growing, as is our awareness of information made before we were born. Therefore the possible information a person could consume continues to increase over time and is well beyond a person's individual capacity to ever read, see, think or even know about it all.
The question then is this: Does the space beyond a person's point of information overload matter? Since it's beyond their threshold (they are already overloaded), does it matter if there are 5, 10, 100 or 1000 other blogs or books to read? Or if 5, 10, or 10,000 new blogs or books are made?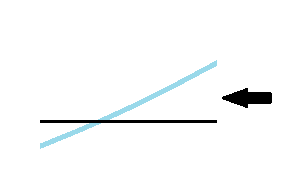 If information overload is a constant, we're indifferent to whatever is beyond that constant since we don't experience it any differently than the overload we already have.
There is a notion the world is polluted with information. And that reckless publishing or creation is bad. This might be true, but that ship has sailed. We won't be eliminating information from the world. Therefore:
Hypothesis: It doesn't make the world any worse to add more information to it, since we can't be/feel more overloaded than we already do.
What do you think? Opinions? Flaws? Improvements? Has someone else written about this before?